Have fun and help NubAbility Athletics Foundation
Purchasers of these packages will receive an exclusive bag of NubSwag from the youth athletes they support at NubAbility Athletics Foundation.
One-Year Membership at CC at Woodmore!

Mitchellville, MD
Enjoy this One Year Full Golf Membership at Country Club of Woodmore for you and your family! Consistently rated as one of the Top 10 Golf Courses in Maryland by Golf Digest, The Country Club at Woodmore is the Premier Private Club in Prince George's County. Woodmore caters to its diverse membership of all ages. We provide our members with the utmost service and experience. Members enjoy a regular schedule of family entertainment and social activities along with programs in golf, swimming and tennis. Entertaining family and friends in our clubhouse is enjoyable and relaxing. BENEFITS: -18 hole championship golf course designed by Arnold Palmer - Practice facilities including driving range, chipping and putting greens - Banquet and reception facilities including Palmer Grille Restaurant - Private meeting rooms - Fitness Room - Trackman Golf Simulator - Har Tru Tennis Courts and USTA Tennis Staff - Infant and Adult pools - Year-round social, holiday and family events *If you decide to pursue membership at end of trial period and begin paying monthly dues, you will also enjoy our reciprocal memberships at Concert Golf clubs and Pacific Links International.
Read more
HOW IT WORKS
---
This special NubAbility Athletics Foundation website is a great place to visit frequently because we'll always feature fun ways for you to help our cause! Thanks to the amazing generosity of all of the local and national experience providers, we're able to offer you incredible values and at the same time generate meaningful donations (as much as 70% of your purchase price).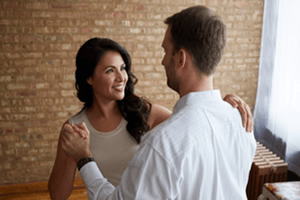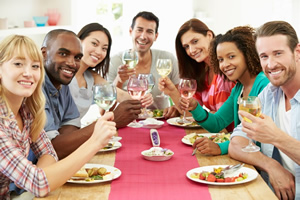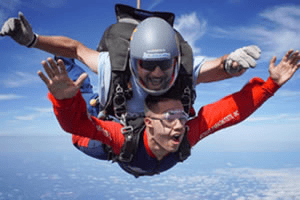 Turning fun experiences into big donations! Inventory changes each day.
Flash Sales
From time to time, we'll receive a limited number of fun experiences that you can grab at 50% off and still generate a big donation for us. Examples include in-home wine samplings, golf lessons, dance lessons and even vacations to five-star resorts. Supply is limited, so we'll let you know when we have a flash sale available for you to enjoy.
Last-Minute Opportunities
If your schedule is flexible and you can act on a moment's notice, these are a perfect way to escape to everything from a local bed & breakfast to a world-class destination on the other side of the globe. Generous vacation providers like to fill their "last-minute" spaces and help our cause at the same time.
Featured Getaways
Enjoy special access to experiences provided by local and national getaways. Take a golf vacation to a top resort or reserve a space on a private yacht. You'll find a wide variety of featured getaways, and all generate big donations for us thanks to the generosity of the providers!
Upcoming Fundraising Events
Leading up to each of our fundraising events, we'll give you an easy way to preview all of the exciting experiences that we will feature at our auction or raffle.
About NubAbility Athletics Foundation
---
NubAbility Athletics Foundation serves kids with limb-differences, congenital and amputee, by coaching courage and confidence through sport and in life, by accomplished athletes who have played the "best with less and WON"®. Having a mentor that looks like you is a powerful, game changing force. We get kids out of the stands, off the bench and into the game of mainstreamed organized sport!
Read more
Read less
---
At NubAbility Athletics we believe in MAKING memories that include experiencing love and laughter with family and friends. What better way to do that, and to invest in the courage and confidence of limb-different youth, than to purchase one of these awesome packages!
- Jana Kaye Kuhnert, Executive Dir. & Co-founder
Fun Experiences for You
Buy a cruise for your parents or take a family vacation. Enjoy a round of golf with your friends or even take a golf lesson.

Have fun, enjoy attractive rates, and generate a big donation (as much as 80% of your purchase price!) for NubAbility Athletics Foundation.

Special thanks to all of the generous business owners that make all of this possible!